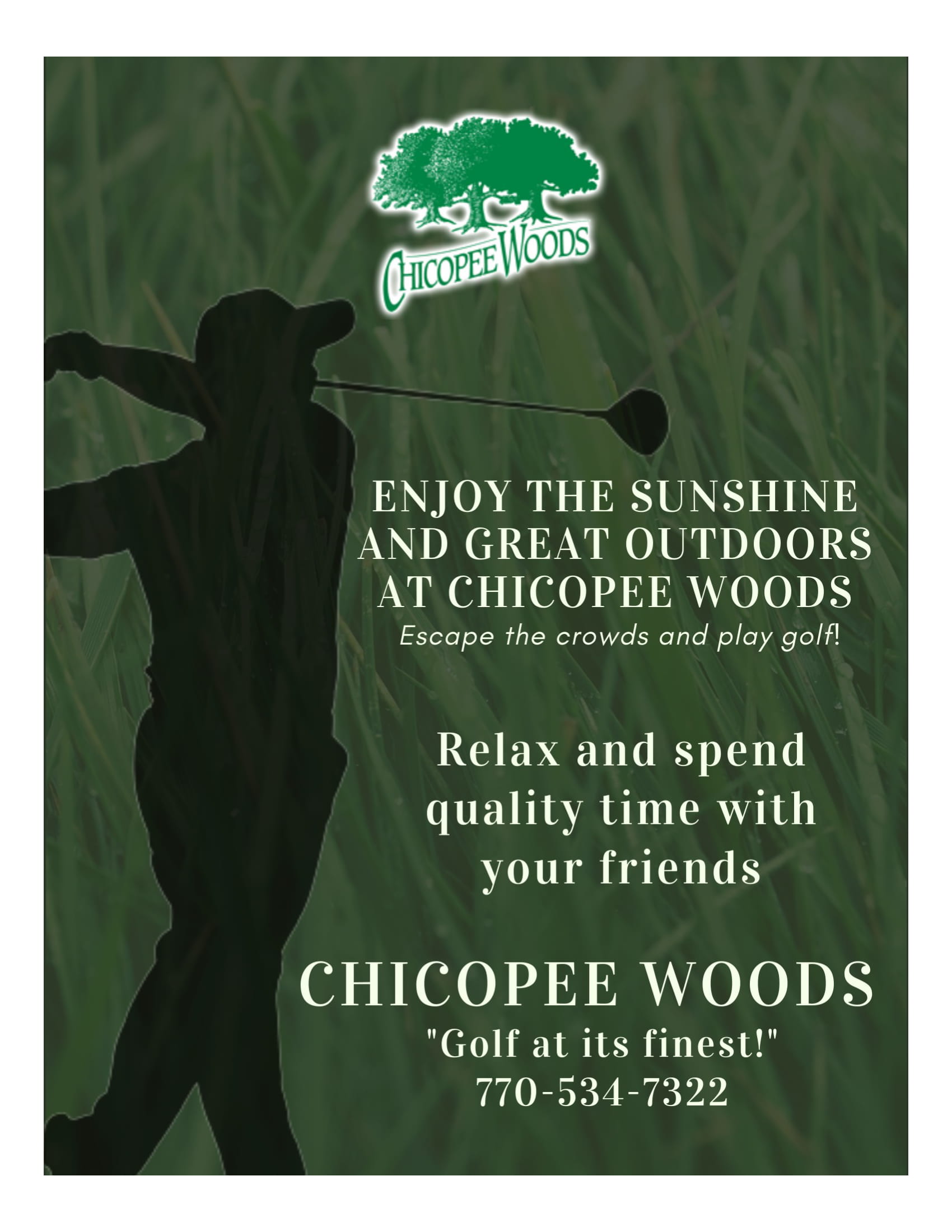 FOR LOWEST RATES, BOOK ONLINE!
Questions? Call 24/7/365  770-534-7322
Chicopee Woods Golf Course, convenient to North Atlanta, Gwinnett and surrounding counties, is located only one mile from I-985 in the rolling foothills of the North Georgia Mountains. This beautiful course in Gainesville, Georgia is home to 27 holes that have to be played to be appreciated. Home to GA PGA sectional and state tournaments, including a past Georgia Public Links Championship, it is a true way to test your golfing ability. Unlike country club courses, Chicopee Woods is a public pay course built with no homes on the course. The 27 holes are divided into 3 nines named after the original Chicopee community. While all three are blended to make a great round no matter which nines are played, they each have a distinct feel:
The Village is a true traditional course. Little water, big greens and wide fairways offer a thorough test to all golfers.
The School, along with the Village, is part of the original 18 holes. It has water on 4 holes but the same greens size and fairways as the Village.
The Mill is the newest nine but fits in wonderfully with the other 18 holes. Shorter in yardage, it has a drivable par four as well as the longest par 3 on the course.